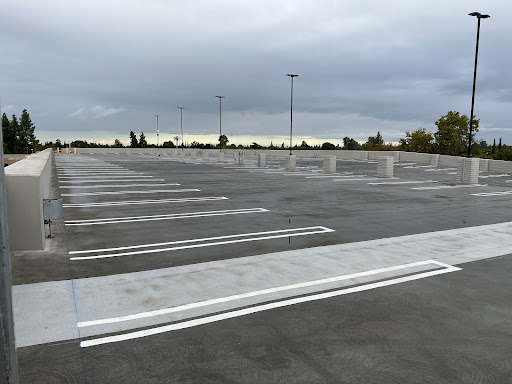 Extreme heat across the valley forces parking structure delay – The Rampage Online
According to the college's public information officer, the delays to Fresno City College's new parking structure were caused by extreme heat throughout the valley.
The new parking structure on Cambridge Avenue, just west of Blackstone, won't open until November, according to FCC public information officer Kathy Bonilla.
Bonilla said the parking structure was slated to open early this semester, but other outside companies like PG&E have yet to put the finishing touches.
PG&E was unable to complete their portion of the construction due to strain on the Valley's energy grid caused by record temperatures and fires this summer.
The parking structure will accommodate 40 electric vehicle chargers, but they will not be installed due to lack of demand, said building services district manager Shannon Robertson. However, they would be free for staff and students if introduced in the future.
The parking structure has been over six years in the making. The project was launched in June 2016 when FCC received $21 million from the Measure C bond to build the fivelevel car park.
Free parking will also extend to the new parking structure for the 2022-23 school year.
Abigail Mason, a psychology student with morning classes, said she was glad she didn't have to get up early so she could find parking.
"I need to be here 30 minutes early but it takes me about 10-15 minutes to find parking if I'm lucky," Mason said.
Bonilla said FCC realizes the importance of more parking, for both students and staff, and is glad it's almost here.
"We are very happy to be able to provide this to our students and hope it helps alleviate some of the stress students experience trying to find parking," Bonilla said.