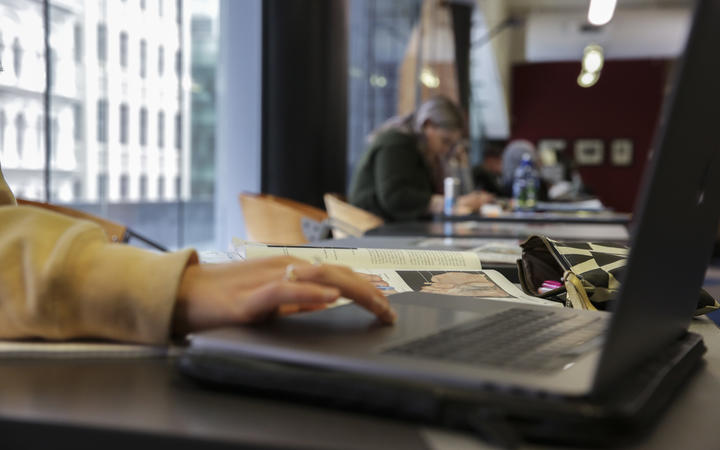 Mental health should be a priority as cases rise among students – psychologist
University students feeling anxious and uncertain about the Covid-19 outbreak should try not to become totally preoccupied with the pandemic, a psychologist says.
Students living in halls of residence say almost everyone they know has the virus and those who haven't caught it think it's only a matter of time before they too are infected.
Orientation week is usually a riot of parties and socializing, but students on campus – some of whom are living away from home for the first time – are now locked in their rooms.
Kerry Gibson, professor of psychology at the University of Auckland, said nine at noon the Omicron outbreak is a great source of uncertainty and anxiety for students already dealing with big life changes.
"University brings its own challenges for young people and their mental health anyway. It's a bit of a double whammy," she said.
Professor Gibson said students should recognize this is a difficult situation and make sure they connect with whānau and their friends.
"You don't want to completely worry about it," she said.
"The most helpful thing we can do is say to each other, look, this is an unusually difficult situation, I have every right to feel a bit at sea here and to find things a bit difficult and I need to give me time to settle in.
"It's a chapter of the book, it's not the whole book, it's a time when things are difficult."
Professor Gibson said parents should have empathy for their children, who often face enormous pressure to succeed.
About 60% of active cases of Aotearoa have been recorded in people under the age of 30.
Chief Health Officer Ashley Bloomfield called the start of the academic year "a nationwide superspread event".
Victoria University of Wellington's case count hovers between around 600 and 850 among the 2,500 students in its halls.
Additional staff have joined their accommodation team to provide meals and wellness checks to students self-isolating in their rooms.
AUT says 209 of its 712 resident students are self-isolating with the virus or because they are contacts.
The University of Auckland has around 450 infected residents.
The universities of Otago, Canterbury and Massey did not provide RNZ with the number of cases in their halls of residence.
Most students attend virtual classes, although some universities offer a mix of online and in-person learning.