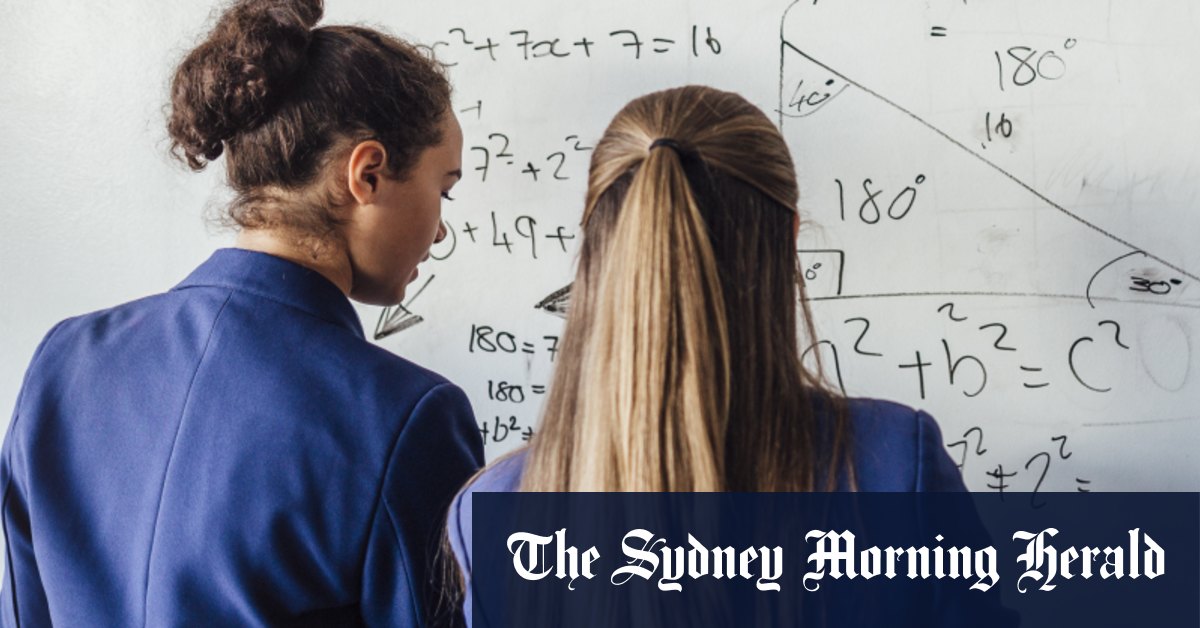 The co-ed school where 7th graders will have single-sex math and science lessons
Professor Andrew Martin of the University of NSW, an expert in educational psychology, said Marrickville's approach was interesting. "I think it's worth a look," he said. "It evolves into the idea of ​​what's called parallel education, which is actually an interesting idea but I don't know if it's been rigorously researched."
Alternative education is an approach advocated by private school Pittwater House in Sydney, and supported by a psychologist and author of Raising boys and Raising daughters, Steve Biddulph. There, the genders are separated from kindergarten through 9th grade, when electives become coeducational. Students share the playground and do other activities together.
The approach is based on the belief that boys and girls learn differently, but benefit from social interaction.
Marrickville High is not the first public school to try this. In the mid-2000s, Mr Mulheron became headmaster of Keira Technology High, a former boys' school near Wollongong where boys vastly outnumbered girls.
"I first noticed it when I walked into the playground, a sea of ​​boys who physically owned the play space, the girls were on the periphery," he said. It launched single-sex classes in Grade 7, added subjects and sports that appealed to girls, and ditched the tech label, which many parents confused with the word tech.
Loading
"There was nothing magical about single-sex classes; you also had to do all the other things," he said.
"It took about four years to infiltrate the community, and we noticed the change. Both takeaways had gone from two-thirds out of the zone to virtually none, and the [gender balance shifted to] almost 50-50.
Mr Mulheron, who later became president of the NSW Teachers Federation, said the establishment of a single-sex girls' high school had a cost to surrounding schools.
"There must either be an all-boys school nearby or accept that a coeducational high school nearby will have a significantly higher ratio of boys, leaving the girls at that school in a male-dominated environment," he said. declared. .
A spokeswoman for the NSW Department of Education said schools were being supported to provide flexible and innovative learning programs.
"The pilot program will be evaluated throughout the school year," she said.
The Morning Edition newsletter is our guide to the most important and interesting stories, analysis and ideas of the day. register here.